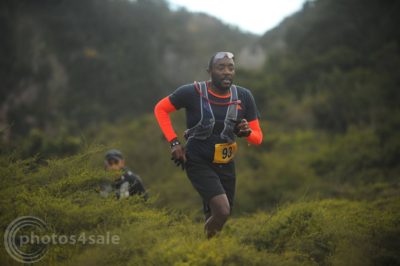 Please read the information below before entering.

If you're looking at this on a mobile device you might need to swipe left to see the details of the table
Distance

Category

Early Bird before 30 April 2019

30 April 2019 to 6pm 21st June

42km

Adult

Senior (over 65 yrs)

$75

$45

$90

$55

25km

Adult

Junior (Under 18 yrs) & Senior (over 65 yrs)

$55

$35

$70

$45

17km

Adult

Junior (Under 18 yrs) & Senior (over 65 yrs)

$35

$20

$45

$20

10km

Adult

Junior (Under 18 yrs) & Senior (over 65 yrs)

$25

$15

$30

$15

Kids Rainbow Run 4.5km

Kids Over 7 years (adults can accompany the kids for free)

$10

$10

Kids Rainbow Dash 2km

Kids 7 years and Under (adults can accompany the kids for free)

$10

$10

# The Organisers reserve the right to combine event categories if there are less than ten participants in a category.
All fees are expressed in NZ Dollars
LATE ENTRIES
Entries received after on the day are to include an additional $20
MERCHANDISE
We have some Double Rainbow Truckers caps and our mandatory gear first aid kits for sale during the entry process or at the Double Rainbow store which is HERE
PARTICIPANT DECLARATION
Event in the following waiver declaration is known as "The Double Rainbow Trail Run/Walk"
I declare that I have fully read and understand the rules and conditions of this Event.
I acknowledge that there are risks involved with participation in this Event and fully realise the dangers of participating in an event such as this and fully assume the risks associated with such participation and my wellbeing during the Event.
I understand and agree that situations may arise during the Event, which may be beyond the immediate control of officials or organisers, and I must continually participate in a manner that does not endanger either myself or others.
Neither the organisers, the sponsors nor other parties associated with the Event shall have any responsibility, financial or otherwise, for any risk incident that might arise, whether or not by negligence, from any direct or indirect loss, injury or death that might be sustained by me or any other party directly or indirectly associated with me, from my intended or actual participation in the Event or its related activities. I do therefore hereby on behalf of my heirs, executors, administrators and assignees release and forever discharge the organisers, sponsors of, landowners and any and all persons involved in the conduct of the event from any and all liability whatsoever or claims of damages or actions whatsoever (including negligence) in any manner arising out of my participation in the Event.
I authorise my name, voice, picture and information on this entry form to be used without payment to me in any broadcast, telecast, promotion, advertising, or any other way pursuant to the Privacy Act 1993.
I consent to organisers or suppliers filming me with an aerial quadcopter above or next to me while taking part in the event
I agree to comply with the rules, regulations and event instructions of the Event.
I consent to receiving medical treatment which may be advisable in the event of illness or injuries suffered during the Event.
I have if relevant to this Event, made my team members aware of these conditions and have authority to sign on their behalf.
I understand that I have rights under the Privacy Act 1993 to access and correct any information held about me.
REFUND POLICY
Entries cancelled greater than two weeks before an event will receive a refund less a $10 administration fee. Entries cancelled within two weeks of the event can be used as a credit for another Lactic Turkey event or can be refunded less a $20 administration charge. No refunds will be given for cancellations within 48 hours of the event day. If the event is cancelled due to extreme weather or other factors outside of the event directors control, entry fees will be refunded less $20 to cover administration and a portion of fixed event costs. Refunds will be paid directly onto a credit card if that was the payment method or direct into a bank account as nominated by the participant.