EVENT 1  – MURIWAI
This venue will offer coastal and forestry running.  Experience Auckland's famous black sand of the west coast, spectacular beaches and pine forest planted atop sand dunes.
Here's a sneak look at the park and its terrain! In the order you'll see them during the courses.
DIRECTIONS
The event base is at the Muriwai Surfclub.
The google map link for the event base is HERE
Entry is through the main beach carpark
Allow 45-55mins to get there
Please drive slowly and be aware of runners and walkers
Park as directed in the big paddock in front of the surfclub
TIMETABLE
If you're looking at this on a mobile device you might need to swipe left to see the details of the table
| | Kids Dash (2-3km) | The Tour (7-10km) | The Discover (12-15km) | The Expedition (18-25km) |
| --- | --- | --- | --- | --- |
| Registration at the venue |  From 8am | From 8am | From 8am | From 8am |
| Race Briefing | 11:45am | 10:15am | 9:45am | 8:45am |
| Start | 12noon | 10:30am | 10am | 9am |
| Prizegiving | 1pm | 1pm | 1pm | 1pm |
EXPEDITION
Aid station at 6, 12 and 16km
Courses will be clearly marked with course marking and marshals where necessary.
As a condition of our permit with Auckland Council, courses may be subject to change due to weather and ground conditions.
ON COURSE REFRESHMENTS
Please ensure you have enough nutritional supplies and water for your needs.  Saying that, we will provide a water stop on the course at the distances indicated above for each course.  This water station will have water and jet planes!
At the finish we will have water and Tailwind electrolyte drink – don't forget your reusable cup!
COMPULSORY GEAR
For this series of events, due to the nature of the courses we do not insist on any compulsory gear.  However we recommend the longer course participants take the basics as it's good practice to carry this type of gear anytime you hit the trails!
We recommend the following: Whistle, wind and waterproof seam sealed jacket, thermal hat/Thir, at least 1 litre of fluid, a survival blanket, a mobile phone and a first aid kit.
You will also need your reusable cup as we will not have paper cups at aid stations – these are provided in your race pack.
PRIZEGIVING
We'll be handing smaller spot prizes out during the day randomly as people cross the finish line.
The main prizegiving for some token merit prizes (fastest male and female on each course) and major spot prizes will be at around 1pm.
PHOTOS
Photos4sale will be on the course taking photos on a PWYW (pay what you want) basis.  Go to photos4sale.co.nz and enter your bib number and all the photos taken of you will be displayed.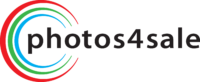 REUSABLE CUPS
Lactic Turkey Events tries to do our bit for the environment and we've been #paperplasticcupfree for our trail runs for three years now.
Thanks to IronOak Financial Services, everyone will get one of these free for their first event, to use at our events or any other event that is cupless!
If you lose your cup for some reason then you can purchase replacements for $4.  These can be purchased at our online store HERE.
There will not be any paper/plastic cups at the aid stations throughout the day or at the finish line, so you will need to take this on the run with you to use.
DO YOUR BIT FOR KAURI DIEBACK
The idea of the Wild Auckland series is to introduce you to new parks and trails now that the Waitakere Ranges and increasingly more parks close due to Kauri Dieback.  The parks we take you to may not be closed but best practise dictates that we use the same principles of Kauri Dieback management in all regional parks.
We continue to work with the Auckland Council to ensure that we mitigate the risk of the event spreading Kauri dieback.  Through these measures and education of participants and supporters we ensure that we are using best practice to minimise the risk of spreading the disease that is affecting New Zealand's greatest and most majestic native trees.
The event also aims to help raise awareness of the Kauri dieback issue to the wider public.
Please ensure you read all the 

information on Kauri dieback here

 which outlines what the issue is and what you can do – whether part of the event or in your training.  Lets all help raise awareness of the issue!
The New Zealand College of Chiropractic
The New Zealand College of Chiropractic is excited to have a presence at the Wild Auckland Series! We'll be at each event supporting in any way we can. We are excited to explore the Auckland area together. We want to know how your training has been going, how your races have been and any future goals you may have! If you're curious to learn more about how chiropractic can play an integral role in achieving yourgoals, enhancing your performance, and improving your overall health and wellbeing come to our tent and have a chat with us. We look forward to seeing you all there!