EVENT 2 – TAWHARANUI REGIONAL PARK
It's time for the 2nd event in the series and in a stunning park with one of the best white sand beaches Auckland has to offer!  The courses are of a similar distance as the first event at Tapapakanga but with less climb and gnarliness then that first event!
The courses go over marshland, through rolling farmland, native bush, through some rocky coastline and along the beach and through dunes.  Courses listed below may even have to change last minute due to Takahe nesting so expect to see plenty of birdlife – it has been a juggle developing great courses balanced with staying away from nesting sites 🙂
Tāwharanui Regional Park is located on the eastern end of the Tokatū Peninsula. The 588 ha. park boasts some of the Auckland region's most beautiful
white sand beaches, as well as rolling pastures, shingled bays, native coastal forest and regenerating wetlands.
Tāwharanui is New Zealand's first integrated public open sanctuary where farming, recreation and the conservation of native species combine
behind a 2.5km predator proof fence.
The Tawharanui Open Sanctuary Society (TOSSI)
The Tawharanui Open Sanctuary Society (TOSSI) was for
med in 2002 to help make the open sanctuary project a reality. TOSSI works in partnership with the Auckland Council and is involved in volunteer programs, fundraising, education and advocacy. We are a community-based organisation with charitable status.
In 2004 we helped fund a 2.5 km predator-proof fence built across Tawharanui peninsula to create a refuge for native animals free from pests such as rats, stoats and possums. With TOSSI's help, fourteen species have returned to breed or been re-introduced to the sanctuary including takahe, kiwi, pateke, kakariki, bellbirds, robins, kaka, whiteheads, saddleback and seabirds.
TOSSI projects include forest and wetland restoration, re-introduction of threatened species, monitoring animals and plants, pest control, our nursery, and the development of walking tracks.
Tāwharanui Marine Reserve
Tāwharanui Marine Reserve is good for families, with pōhutukawa lined beaches, good swimming and rockpooling. It runs along the northern side of Tāwharanui Regional Park (on Takatu Peninsula).  The area has been off limits for fishing since 1981, but it was only made a marine reserve in 2011. It sits within the much larger Hauraki Gulf Marine Park.
Tāwharanui contains extensive intertidal and subtidal reefs typical of the moderately exposed coast of the outer Hauraki Gulf. About 50 species of fish have been recorded in the reserve, which also supports a thriving population of lobster. Bottle nosed dolphins and orcas often visit the area.
History and Culture
Tāwharanui was originally occupied by ancient people known as Ngāti Kui, Tūtūmaiao and Tūrehu. A small hapū of the Te Kawerau tribe, called Ngāti Raupō, lived in the area until the 1870s. Tāwharanui was rich in food resources on land and sea, and Ngāti Raupō, Ngāti Manuhiri and related hapū came to the area to fish until well into the 20thcentury. The cliffs above Waikōkōwai (Anchor Bay) were also a valued source of kōkōwai (red ochre), which was traditionally mixed with oils to make sacred red paint.
After 1870, Tāwharanui was farmed by the Martin, Jones and Young families. Kauri trees were milled for timber and shingle was extracted from the area for 100 years. The former Auckland Regional Authority purchased the land in 1973. A 2.5 km pest-proof fence was constructed across the peninsula in 2004, creating an open sanctuary, in which the Tāwharanui Open Sanctuary Society (external site) now carries out restoration work.
Archaeological sites
Many archaeological features have been found near Tāwharanui. These include five pā, terraced hillsides for housing, food storage pits, groves of karaka trees (planted for their edible fruits) and shell middens. Fish bones (particularly snapper) are commonly found in the middens and 18 species of shellfish have also been identified. Some evidence of the nine ships wrecked around the Tāwharanui coastline also remains.
Here's a sneak look at the park and its terrain! In the order you'll see them during the courses.
DIRECTIONS
Notice
: Undefined property: stdClass::$gdpr in
/home/lactic2turkey/public_html/wp-content/plugins/wd-google-maps/frontend/views/GMWDViewFrontendMap.php
on line
25
The event base is at Tawharanui Regional Park.
The event base and parking is HERE
Allow 1 hr 10 to to 1 hr 20 to get there from Central Auckland
After the predator fence gateway continue towards the main beach carpark and you'll see the event base in a paddock about 600m after the gateway
Please drive slowly and be aware of runners and walkers
Follow the taped route to the carpark which is behind the event base
IMPORTANT VENUE INFORMATION – CONDITIONS OF ENTRY
Tawharanui Regional Park is an Open Sanctuary
The Auckland Regional Council in partnership with the Tawharanui Open Sanctuary Society Incorporated (TOSSI) and the community are working together to keep Tawharanui Regional Park an animal and plant pest free environment for the returned Brown Kiwi and for future return of other native animals and plants.
The park has a predator fence within the park boundary to keep pests out. It is New Zealand's first integrated open sanctuary (or Mainland Island) where public recreation, farming, and conservation of native species are combined. Creating an animal and plant pest free environment as a safe haven for native plants and animals.
Please ensure you observe the following: (We need your help for the continued success of Tawharanui Open Sanctuary)
Check all vehicles and equipment before entering Tawharanui Regional Park to ensure it is free of pests, vermin and hazardous material.

Checking all equipment, props, any camping and picnic gear, surfboard bags etc. for signs of mice, rats or any other pest species prior to entering Tawharanui Open Sanctuary.
Checking all vehicles hired or company owned (includes all cars, vans, campervans and trucks, trailers, crane equipment etc.) for signs of mice, rats or any other pest species prior to entering Tawharanui Open Sanctuary.

Dogs and all other animals and pets are prohibited at all times. This includes dogs and all pets in any vehicles.
Alert the Park Ranger if they see any animal pests,
Please advised and ensure all persons involved in your event to keep away from and not touch any traps or bait stations in the park by keeping to the designated tracks through the sand dunes, plantings and bush areas.
All rubbish, food, baits etc. attracts animal predator pests. Please advise and ensure all persons involved in your event do not leave any of their rubbish lying around, remove their rubbish from the park, and please help by picking up and removing any rubbish, food, baits they see. Doing this will keep the park clean of rubbish and clear of predators.
For the Predator Proof fence to keeps pests out, please ensure that any predator fence gates you use are always closed behind you.
Do not climb the predator fence as this could damage it. You need to use the pedestrian predator fence gates to get through the predator fence.
Think about joining Tawharanui Open Sanctuary Society Incorporated (TOSSI) to support the Tawharanui Open Sanctuary and coming along to their workdays on the first Sunday of every month.
More details on Tawharanui Open Sanctuary Society Incorporated (TOSS) can be found at: http://www.sossi.org.nz/ Chair: Les Cave 09-422 4955. Secretary: David Stone 09-528 5712 Treasurer: Paul Williams 09-425 9877 or http://regionalparks.aucklandcouncil.govt.nz/tawharanui
Tell your friends and family about the Tawharanui Open Sanctuary and how they can help.
TIMETABLE
If you're looking at this on a mobile device you might need to swipe left to see the details of the table
| | Kids Dash (2-3km) | The Tour (7-10km) | The Discover (12-15km) | The Expedition (18-25km) |
| --- | --- | --- | --- | --- |
| Registration at the venue |  From 8am | From 8am | From 8am | From 8am |
| Race Briefing | 11:45am | 10:15am | 9:45am | 8:45am |
| Start | 12noon | 10:30am | 10am | 9am |
| Prizegiving | 1pm | 1pm | 1pm | 1pm |
EXPEDITION
Aid station at 4.5 and 18km
Courses will be clearly marked with course marking and marshals where necessary.
As a condition of our permit with Auckland Council, courses may be subject to change due to weather and ground conditions.  And in the case of Tawharanui – they may also change last minute due to nesting Takahē and Dotterels.
RACE NUMBERS
If you did the first of the Wild Auckland events then please bring along the race bib/number you got then, as we've allocated that number to you for the series.  If you've lost that bib, then please get in touch shaun@lacticturkey.co.nz so we can allocate a different number to you.
Please keep your race bib from this event for future Wild Auckland events.
ON COURSE REFRESHMENTS
Please ensure you have enough nutritional supplies and water for your needs.  Saying that, we will provide a water stop on the course at the distances indicated above for each course.  This water station will have water and jet planes!
At the finish we will have water and Tailwind electrolyte drink.
Don't forget your reusable cup if you attended our first event. If this is your first Wild Auckland event then you'll get a cup for free when you arrive.
COMPULSORY GEAR
For this series of events, due to the nature of the courses we do not insist on any compulsory gear.  However we recommend the longer course participants take the basics as it's good practice to carry this type of gear anytime you hit the trails!
We recommend the following: Whistle, wind and waterproof seam sealed jacket, thermal hat/Thir, at least 1 litre of fluid, a survival blanket, a mobile phone and a first aid kit.
You will also need your reusable cup as we will not have paper cups at aid stations – these are provided in your race pack if you are doing your first Wild Auckland or bring your one from last time if you did the event last month.
START LIST
RESULTS
Results should be available live on the day on our event website RESULTS PAGE HERE
PRIZEGIVING
We'll be handing smaller spot prizes out during the day randomly as people cross the finish line.
The main prizegiving for some token merit prizes (fastest male and female on each course) and major spot prizes will be at around 1pm.
PHOTOS
Photos4sale will be on the course taking photos on a PWYW (pay what you want) basis.  Go to photos4sale.co.nz and enter your bib number and all the photos taken of you will be displayed.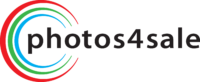 We're stoked to have Bivouac as our title sponsor!
About Bivouac Outdoor
Bivouac Outdoor provides premium clothing and equipment from the world's best brands for camping, climbing, cycling, fitness, hiking, snow sports and travel. We enable our customers to have a lifetime of safe, comfortable and inspiring outdoor adventures New Zealand and overseas.
We are passionate about the outdoors and committed to promoting environmental stewardship and increasing access to outdoor recreation through volunteerism, athlete sponsorship and financial contributions.
Bivouac Outdoor offers many ways to research and buy outdoor products so that our customers can shop where, when and how they prefer. Our team use their experience and passion to allow everyone to make the most of their time.
Our customers are the heart of our business, their experience, achievements and joy is what makes us who we are. We help those who are Committed to Adventure.
Your adventure is our adventure
You want gear that makes your outdoor adventure safer, easier and more comfortable (and look good), so we focus on sourcing the best New Zealand and international brand outdoor clothing and gear to give you just that. From first aid and compasses to specialised climbing gear, from headwear to keep your noggin from being burnt or frozen to footwear that will take you anywhere, from short treks to full on hard going journeys and everything in between, we've got you covered.
REUSABLE CUPS
Lactic Turkey Events tries to do our bit for the environment and we've been #paperplasticcupfree for our trail runs for two years now.  We've sourced a new type of 220ml foldable/crushable reusable cup as per below.
Thanks to IronOak Financial Services, everyone will get one of these free for their first event, to use at our events or any other event that is cupless!
If you lose your cup for some reason then you can purchase replacements for $4.  These can be purchased at our online store HERE.
There will not be any paper/plastic cups at the aid stations throughout the day or at the finish line, so you will need to take this on the run with you to use.
DO YOUR BIT FOR KAURI DIEBACK
The idea of the Wild Auckland series is to introduce you to new parks and trails now that the Waitakere Ranges and increasingly more parks close due to Kauri Dieback.  The parks we take you to may not be closed but best practise dictates that we use the same principles of Kauri Dieback management in all regional parks.
We continue to work with the Auckland Council to ensure that we mitigate the risk of the event spreading Kauri dieback.  Through these measures and education of participants and supporters we ensure that we are using best practice to minimise the risk of spreading the disease that is affecting New Zealand's greatest and most majestic native trees.
The event also aims to help raise awareness of the Kauri dieback issue to the wider public.
Please ensure you read all the 

information on Kauri dieback here

 which outlines what the issue is and what you can do – whether part of the event or in your training.  Lets all help raise awareness of the issue!
The New Zealand College of Chiropractic
The New Zealand College of Chiropractic is excited to have a presence at the Wild Auckland Series! We'll be at each event supporting in any way we can. We are excited to explore the Auckland area together. We want to know how your training has been going, how your races have been and any future goals you may have! If you're curious to learn more about how chiropractic can play an integral role in achieving yourgoals, enhancing your performance, and improving your overall health and wellbeing come to our tent and have a chat with us. We look forward to seeing you all there!