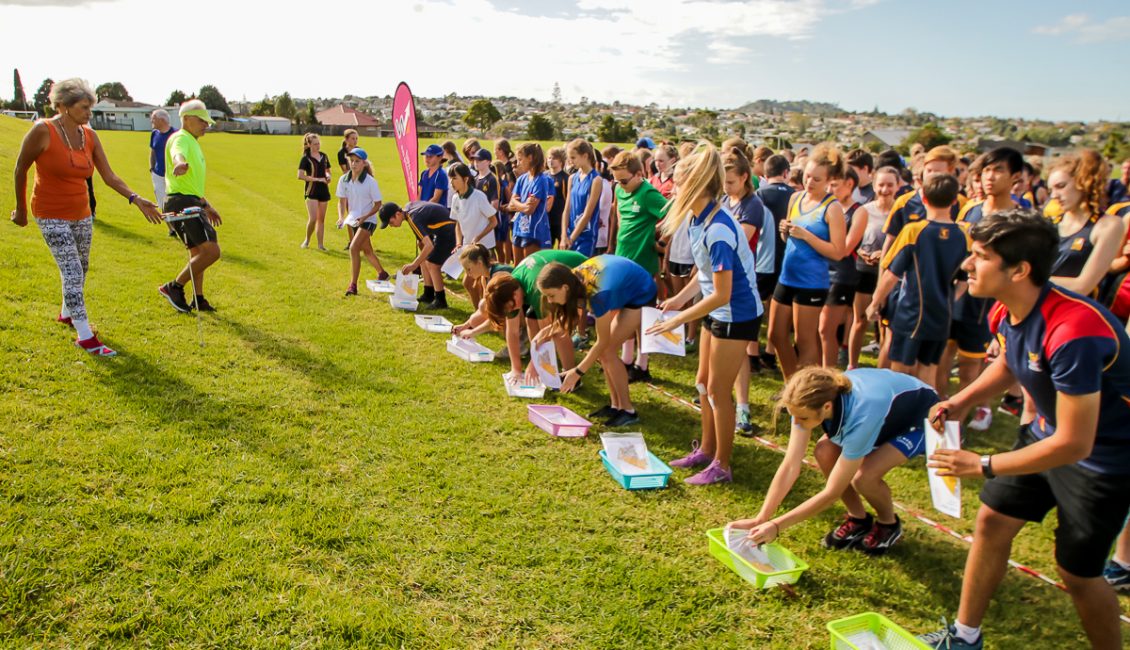 Schools Sprint Orienteering Series (weekly from Feb to Apr)
Orienteering is a fun, challenging sport where you use a map (and sometimes a compass) to complete a course in unfamiliar areas. School orienteering is experiencing a huge growth in popularity with many events attracting more than 400 students.
The Auckland Schools Sprint Series is a 5 week series within each of the five regions of Auckland and is open for years 7-8 students and secondary school students. The series culminates in an Auckland Regional Final (2 events on one day) for the top students qualifying from each region.
For those new to orienteering and wanting to give it a go, the Auckland Schools Sprint Series is a great way to get started and to try orienteering. The courses are through school grounds and generally not too difficult.