Notice
: Undefined index: file in
/home/lactic2turkey/public_html/wp-includes/media.php
on line
1380
| | | | | |
| --- | --- | --- | --- | --- |
| | | | | |

OBJECTIVE OF THE EVENT
Teams of 2 to 5 have to score as many points as they can in the time allowed – either 3 or 1.5 hours
You can score points in two ways:
Navigate to checkpoints (numbered circles on the map) and record the code or answer the question (on the provided scorecard) to prove you have been to that checkpoint. Navigation is easy with no compass needed. If you can read a street map or similar then you will be sweet!

Complete the various Mystery Activities which are marked (with a letter) on the map at various locations. The activity supervisor will give you instructions on how to complete the activity and you must complete the activity to score the points. The activity supervisor will score and record your points.
Everything is optional so teams decide how many activities they will complete or navigational checkpoints they will visit and in what order. That's part of the strategy!  But watch out – we start deducting points off if you come back after the allocated time limit (3 or 1.5 hrs).  30 points per part minute you are late!
UPCOMING EVENTS
| Name | Date | Description | |
| --- | --- | --- | --- |
| SHAKESPEAR REGIONAL PARK TRAILNAV | 30th June 2019 | The open bird sanctuary of Shakespear Regional Park makes for really interesting navigating.  Open farmland and primo bush tracks gives a bit of everything and 360 degree views to distract you! |   |
| RIVERHEAD TRAILNAV |  28th July 2019 | This event is in the pine forest of Riverhead.  A big network of tracks zigzagging through the lush green mature forest, making navigation easier with lots of options for you to do a course that suits! | |
| WAITAWA  REGIONAL PARK TRAILNAV | 25th August 2019 | Open farmland and primo bush tracks gives a bit of everything and 360 degree views to distract you! | |
| | | | |
| And in a similar format – our P6 or P3 Introductory Adventure Race on | 10th November | This is a the same sort of event but the P6 is a 6 hour version with Mountain bike and tubing stages.  The P3 is 3 hours long and has no mountain bikes.  See the P6/P3 event website for more information | |
TIMETABLE
| | | |
| --- | --- | --- |
| | 3 hour event | 1.5 hour event |
| Registration: | 9am | 10.30am |
| Final Event Briefing: | 9.45am | 11.15pm |
| Start: | 10am | 11.30pm |
| Finish: | 1pm | 1pm |
| Prize Giving: | 1.47pm – ish | 1.47pm – ish |
At registration you will collect a race pack which has the following for the team:
Maps

Plastic bags to protect maps

Navigational checkpoint descriptions – lists the checkpoints, a clue to where they are,a question to answer and the points they are worth.

Mystery activity descriptions – list all the activities, a description, what points they are worth and where they are.

Some goodies maybe?
You then have planning time between when you register and when you start.  Teams should read all the information and plan what activities they are going to do and which navigational checkpoints they plan to visit.
We'll have a compulsory race briefing where we'll brief you on some basics on how the event works, health and safety, rules and anything else that needs covering.
SCORING
This year we are using an app called SporteeringTM  for scoring the checkpoints you visit.  Please ensure one person in each team downloads the SporteeringTM App onto their phone and we'll send instructions leading up to the event.  This process will involve you scanning a QR code with the app to prove you have been to checkpoints.  This will allow us to have the results and therefore the prizegiving very quickly after the last finisher.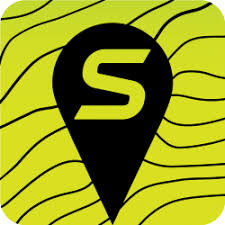 PRIZEGIVING
About 30mins after the finish, after we have input the scores into the computer and tallied everything up, we have a prize giving with a few merit prizes for the top teams and a range of small spot prizes drawn randomly.
WHAT YOU NEED

Appropriate footwear and clothing for the event.

A raincoat is needed if it is raining and the event will still go ahead even in rain! If this is the case, a change of clothing will be needed for afterwards.

We recommend each team takes a little first aid kit with them and a mobile phone. Any medication should also be taken (eg. for allergies or asthma).

Teams will also need a

few pens/pencils

to record their answers.
RULES OF THE EVENT

Teams must stick together as a team for the duration of the event – for all activities and navigation

Please take all your rubbish home with you

Teams may not work together sharing answers