OBJECTIVE OF THE EVENT
Teams of 2 to 5 have to score as many points as they can in the time allowed – either 3 or 1.5 hours
You can score points in two ways:
Navigate to checkpoints (numbered circles on the map) and record the code or answer the question (on the provided scorecard) to prove you have been to that checkpoint. Navigation is easy with no compass needed. If you can read a street map or similar then you will be sweet!
Complete the various Mystery Activities which are marked (with a letter) on the map at various locations. The activity supervisor will give you instructions on how to complete the activity and you must complete the activity to score the points. The activity supervisor will score and record your points.
Everything is optional so teams decide how many activities they will complete or navigational checkpoints they will visit and in what order. That's part of the strategy!  But watch out – we start deducting points off if you come back after the allocated time limit (3 or 1.5 hrs).  30 points per part minute you are late!
UPCOMING EVENTS
DUDER TRAILNAV
19 June 2022
Open farmland and primo bush tracks gives a bit of everything and 360 degree views to distract you!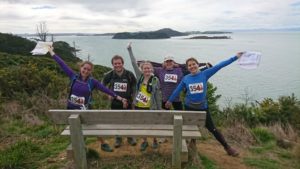 MURIWAI TRAILNAV
10 July 2022
A new rogaine venue – this is a great mix of planted pine forest, bush trails, beach and urban paths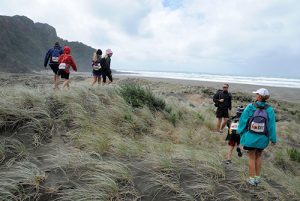 Te Muri/Mahurangi West TRAILNAV
31 July 2022
A brand new venue for rogaines and as an added option, we are also offering a 6 hour option
And in a similar format – our P6 or P3 Introductory Adventure Race on
6 November 2022
This is a the same sort of event but the P6 is a 6 hour version with Mountain bike and tubing stages.  The P3 is 3 hours long and has no mountain bikes.  See the P6/P3 event website for more information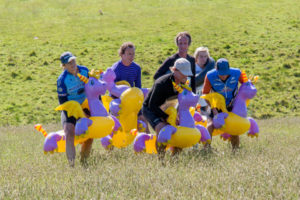 TIMETABLE
If you're looking at this on a mobile device you might need to swipe left to see the details of the table.
| | 3 Hour Event | 1.5 Hour Event |
| --- | --- | --- |
| Registration: | From 9am | From 10:30am |
| Final Event Briefing: | 9:45am | 11:15am |
| Start: | 10am | 11:30am |
| Finish: | 1pm | 1pm |
| Prize Giving: | As soon as we can but before 2pm | As soon as we can but before 2pm |
The 6 hour event at Event 3 will start at 7am so registration from 6am 😲  This means all durations courses finish at the same time like normal.
At registration you will collect a race pack which has the following for the team:
Maps
Plastic bags to protect maps if needed (feel free to return these to registration before the start if you don't think you'll need them)
Navigational checkpoint descriptions – lists the checkpoints location and a description of the exact spot to find the marker
Mystery activity descriptions – list all the activities, a description, what points they are worth and where they are.
You then have planning time between when you register and when you start.  Teams should read all the information and plan what activities they are going to do and which navigational checkpoints they plan to visit.
MapRun6 – The Timing and Scoring App

We are using a new electronic scoring system at this event. For those of you who used the system we used last year, you'll know it was not up to the high standard we like, so we have sought out a better, faster, simpler system.
It is important that you read the information and set up the app on your team's phone as well as fully charging the battery before you come to the event on Sunday.
We have all the information about how to get set up before the event and use the app during the event, on the dedicated MapRun6 page on our website here.
In summary you download the event before you arrive.  At the start we give everyone the pin code to release the course for starting.  Once you start, the app records, using GPS on your phone, where you are and records your path.  You navigate to the checkpoint (using the paper map we provide) and when you get within a few metres of the correct spot, the app will beep and give you a notification saying you've scored the points for that checkpoint.  You continue doing this and when you're ready to finish, you go to the finish checkpoint and the app will stop your time and send the results to us.  It calculates the score and deducts any penalty points if you are late (30 points per min late).
Afterwards from the app you can see the current results and also see your route around the course and compare this to other peoples routes on a map on the screen.  Magic aye!!!  Of course these will just be the results for the navigation side of the event – we'll add your mystery activities points and calculate the final scores for prize giving.
PRIZEGIVING
At prizegiving we give token merit prizes to winning teams and then draw and hand out spot prizes randomly.
WHAT YOU NEED
Appropriate footwear for the event.
A raincoat is needed if it is raining and the event will still go ahead even in rain! If this is the case, a change of clothing will be needed for afterwards.
We recommend each solo/team takes a little first aid kit with them. Any medication should also be taken (eg. for allergies or asthma).
A pen, pencil or highlighter for planning. It is recommended you take one with you out on the course too.
A fully charged mobile phone
RULES OF THE EVENT

Teams must stick together as a team for the duration of the event – for all activities and navigation
Please take all your rubbish home with you
Fun is essential, if you're not having fun choose a different attitude!
REUSABLE CUPS
Lactic Turkey Events tries to do our bit for the environment and we've been #paperplasticcupfree for our trail runs for two years now.  We've sourced a new type of 220ml foldable/crushable reusable cup as per below.
Thanks to IronOak Financial Services, everyone will get one of these free for their first event, to use at our events or any other event that is cupless!
If you lose your cup for some reason then you can purchase replacements for $4.
There will not be any paper/plastic cups at the aid stations throughout the day or at the finish line, so you will need to take this on the run with you to use.