YOUR FIRST STEP TOWARDS AN ADVENTURE!
Please read the information below before entering.
Click on the Enter Now buttons to enter – you'll be taken to our entry system (EventPlus) and if you've used that system to enter any event before, you'll simply have to log in and select which events you want to enter.
Why not get really motivated and book in the series of 4 events and secure a amazing discount!  Four events for less than the price of three!
The Organisers reserve the right to combine event categories if there are less than ten participants in a category.

EVENT CANCELLATION PRE EVENT DAY – If the event is cancelled due to extreme weather or other factors outside of the event directors control, 50% of entry fees will be refunded. The remainder will go towards covering some administration costs and a portion of fixed event costs.

RULES & PARTICIPANT WAIVER – refer bottom of this page.  You will sign for your acceptance of these during the entry process.
REFUND POLICY – Entries cancelled greater than two weeks before an event will receive a refund less a $10 administration fee. Entries cancelled within two weeks of the event can be used as a credit for another Lactic Turkey event (with a $5 admin fee) or can be refunded less a $20 administration charge. No refunds will be given for cancellations within 48 hours of the event day. If the event is cancelled due to extreme weather (including as determined by the Auckland Council Ranger Team) or other factors outside of the event directors control, entry fees will be refunded less $20 to cover administration and a portion of fixed event costs. Refunds will be paid directly onto a credit card if that was the payment method or direct into a bank account as nominated by the participant.

All fees are expressed in NZ Dollars

LATE ENTRIES – Online entries close at midday on the day before the event.  After this you can enter at the venue from 8am on race day and entries are to include an additional late entry fee of $10
CHOOSE YOUR COURSE
There's something for everyone in our course options!
Why not get really motivated and book in the series of 4 events and secure an amazing discount! Four events for less than the price of three!
If you want to enter a mix of the distances over the series and want to make use of the series discount then enter the series under the Discovery Course and email us with the variations. The price should average out okay but we'll make sure you get the same discount.
KIDS DASH
2-3km

WALK OR RUN
A chance for the kids to have a go and experience the joy of running on trails in the wilderness.
Introducing them gently, to enable them the skills and enjoyment levels to want more as they grow into fully fledged trail peeps.

$28 Discounted Series Entry for all 4 events
TOUR
7-10km

WALK OR RUN
A jaunt through the regional park, perfect for families, new trail runners or those out for a light day.
Short and very sweet, leaving you with a smile and a sense of achievement.
$20 – Juniors Under 18 and Senior citizens, students (must show student ID at Rego)

$90 Discounted Series Entry for all 4 events
DISCOVERY
12-15km

WALK OR RUN
Delve in deeper to the delight our city of trails has to offer.
A quest for those a little more used to getting out and about in the trails.
$25 – Juniors Under 18 and Senior citizens, students (must show student ID at Rego)

$120 Discounted Series Entry for all 4 events
EXPEDITION
18-25km

RUN ONLY
A sensory odyssey taking you through the best of the Auckland outdoors.
The mighty Totara of our course choices, guaranteed to send your pride levels soaring.
$35 – Juniors Under 18 and Senior citizens, students (must show student ID at Rego)

$150 Discounted Series Entry for all 4 events
ULTRA – for the final event at Atiu Creek we offer a 50km Ultra course for $95.
The series discounted price to include the Ultra for the last event instead of the Expedition course is $200.
REUSABLE CUPS
Lactic Turkey Events tries to do our bit for the environment and we've been #paperplasticcupfree for our trail runs for three years now.  We use a 220ml foldable/crushable reusable cup as per below.
Everyone will get one of these cups free for their first event to use at our event or any other event that is cupless!
If you lose your cup for some reason then you can purchase replacements for $4.  These can be purchased at our online store HERE.
There will not be any paper/plastic cups at the aid stations throughout the day or at the finish line, so you will need to take this on the run with you to use.
MERCHANDISE
We have event trucker caps and our Lactic Turkey first aid kits for sale as part of the entry process or our online store HERE.
$20 – Trucker 5-panel Mesh Caps
We wear these caps ourselves and no matter if its a formal cap for wearing out and about or your running cap, these things look good and are quality.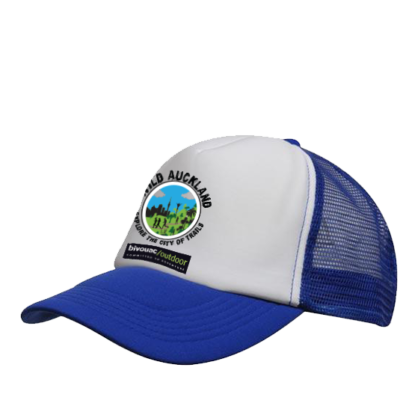 $18 – Lactic Turkey Custom Survival Compact First Aid Kit
This is put together to meet the standards for most event compulsory gear requirements.
This contains: Alcohol wipes, antiseptic wipes, non-adherent dressing, plasters, plaster fabric strip, safety pins, scissors, a survival blanket, tri-angular banadage and a lactic turkey emergency whistle.
All contained in a resealable waterproof bag measuring 14x8x2cm
CAMPING
Camping will be offered for free to all participants on the Saturday evening before the event.  We want to show you what facilities are available and encourage a whole weekend experience of the park and surrounding area rather than flitting in just for a quick run around and leaving again.
Please indicate during the entry process if you are planning to camp on the night of the event so we can monitor numbers.
Camp facilities are reasonably basic however there are toilets and drinking water available.
Camping will be offered at the first three events only.
If you didn't order camping during the entry process you can do so at our online store HERE.
RULES, T&C's, PARTICIPANT WAIVER
The following are the rules of the event and you will sign your agreement to these during the entry process.
Event in the following waiver declaration is known as "Wild Auckland Trail Run/Walk".
I agree to comply with the rules, regulations and event instructions of the Event.
At all times competitors must obey the instructions of Race Officials and Police Officers and beware of vehicular transport. Any competitor who fails to obey the instructions of Race officials or the Police will be removed from the Event and disqualified. The race director has the discretion to disqualify competitors.
No competitor may use any banned substances with the intent to improve their performance, eliminate the sense of fatigue or for any other purpose. Any competitor serving a ban for banned substances in another sport is not permitted to enter.  The Event Organisers may test any athlete for the use of a prohibited substance at its own discretion – a positive test resulting in disqualification.
It is important that all competitors exhibit good behaviour and sportsmanlike conduct, and treat fellow competitors, Event organisers, volunteers and contractors with courtesy and respect. Failure to do so may result in disqualification at any time before, during or after the Event.
If a competitor withdraws from the Event they must advise the finish line officials of their withdrawal as soon as possible and prior to leaving the venue.
I acknowledge that there are risks involved with participation in this Event and fully realise the dangers of participating in an event such as this and fully assume the risks associated with such participation and my wellbeing during the Event.
I understand and agree that situations may arise during the Event, which may be beyond the immediate control of officials or organisers, and I must continually participate in a manner that does not endanger either myself or others.
I certify that I am physically fit, have sufficiently trained for participation in the Event and I have not been advised otherwise by a qualified medical person.
The Event organisers reserve the right to alter rules, regulations, Event course and venues at any time provided athletes are advised prior to the Event, or if such a change is in the interest of competitor safety.
The Event Organisers reserve the right to implement the contingency plan in the interests of competitor safety but will not be held liable for any loss as a result of such a decision. In the event such a decision is made, if the conditions are still deemed to be unsafe, the Event organisers have sole discretion, and may cancel the Event without obligation to refund entry fees.
Neither the organisers, the sponsors nor other parties associated with the Event shall have any responsibility, financial or otherwise, for any risk incident that might arise, whether or not by negligence, from any direct or indirect loss, injury or death that might be sustained by me or any other party directly or indirectly associated with me, from my intended or actual participation in the Event or its related activities. I do therefore hereby on behalf of my heirs, executors, administrators and assignees release and forever discharge the organisers, sponsors of, landowners and any and all persons involved in the conduct of the event from any and all liability whatsoever or claims of damages or actions whatsoever (including negligence) in any manner arising out of my participation in the Event.
I authorise my name, voice, picture and information on this entry form to be used without payment to me in any broadcast, telecast, promotion, advertising, or any other way pursuant to the Privacy Act 1993.
I consent to organisers or suppliers filming me with an aerial quadcopter above or next to me while taking part in the Event.
I consent to receiving medical treatment which may be advisable in the event of illness or injuries suffered during the Event.
I have if relevant to this Event, made my team members aware of these conditions and have authority to sign on their behalf.
I understand that I have rights under the Privacy Act 1993 to access and correct any information held about me.