EVENT 1 – TAWHARANUI
Tawharanui Regional Park in a stunning park with one of the best white sand beaches Auckland has to offer!  
The courses go over marshland, through rolling farmland, native bush, through some rocky coastline and along the beach and through dunes.  Courses listed below may even have to change last minute due to Takahe nesting so expect to see plenty of birdlife – it has been a juggle developing great courses balanced with staying away from nesting sites
Here's a sneak look at the park and its terrain!
DIRECTIONS
The event base is at Tāwharanui Regional Park.
The event base will be here HERE
Allow between 1 hr 10 and 1 hr 20 to drive there from Central Auckland
After the predator fence gateway continue towards the main beach carpark and you'll see the event base in a paddock about 400m after the gateway
Please drive slowly and be aware of runners and walkers
CARPOOLING
TIMETABLE
If you're looking at this on a mobile device you might need to swipe left to see the details of the table
| | Kids Dash (2-3km) | The Tour (7-10km) | The Discover (12-15km) | The Expedition (18-25km) |
| --- | --- | --- | --- | --- |
| Registration at the venue |  From 8am | From 8am | From 8am | From 8am |
| Race Briefing | 11:45am | 10:15am | 9:45am | 8:45am |
| Start | 12noon | 10:30am | 10am | 9am |
| Prizegiving | 1pm | 1pm | 1pm | 1pm |
EXPEDITION
Aid station at 5.5, 10 and 19.5km
Courses will be clearly marked with course marking and marshals where necessary.
As a condition of our permit with Auckland Council, courses may be subject to change due to weather and ground conditions.
A map which shows all courses is below.  The Expedition course does a half loop and then a full loop.
We put km markers in the various course colours too so you can try and follow the route on the map?!
Maybe click on the image to see a higher res version you can print out for peace of mind on the day!
COVID PROCEDURES
We are so lucky to be able to have events after the unusual times we've all experienced in the last couple of years. However, we still need to be vigilant so please:
If you or someone you are in close contact with have symptoms of cold or flu, are unwell or who are waiting on test results for COVID-19 you must stay away
If you are in self isolation you must stay away
If you are an at-risk person or you live with or have regular contact with an at-risk person(s) then you should stay away
There will be a hand sanitizer stations at in various locations around the event base. Please use these as required.
ON COURSE REFRESHMENTS
Please ensure you have enough nutritional supplies and water for your needs.  Saying that, we will provide a water stop on the course at the distances indicated above for each course.  This water station will have water and jet planes!  These will be served to you due to COVID-19 restrictions.  Please be patient.
At the finish we will have water and Tailwind electrolyte drink.
Don't forget your reusable cup if you attended our first event. If this is your first Wild Auckland event then you'll get a cup for free when you arrive.
OFF COURSE REFRESHMENTS
Unfortunately at this stage we have not had any acceptances from coffee vans or food trucks so please plan accordingly.  There are no facilities at the venue.
COMPULSORY GEAR
For this series of events, due to the nature of the courses we do not insist on any compulsory gear.  However we recommend the longer course participants take the basics as it's good practice to carry this type of gear anytime you hit the trails!
We recommend the following: Whistle, wind and waterproof seam sealed jacket, thermal hat/Thir, at least 1 litre of fluid, a survival blanket, a mobile phone and a first aid kit.
You will also need your reusable cup as we will not have paper cups at aid stations – these are provided in your race pack if you are doing your first Wild Auckland or bring your one from last time if you did the event last month.
RESULTS
Results should be available live on the day on our event website RESULTS PAGE HERE
PRIZEGIVING
We'll be handing smaller spot prizes out during the day randomly as people cross the finish line.
The main prizegiving for some token merit prizes (fastest male and female on each course) and major spot prizes will be at around 1pm.
PHOTOS
Photos4sale will be on the course taking photos on a PWYW (pay what you want) basis.  Go to photos4sale.co.nz and enter your bib number and all the photos taken of you will be displayed.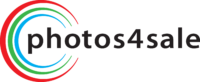 State Of Play Beer which is a 100% zero* alcohol beer, that tastes like beer should — full of flavour!
* contains less than 0.5% alcohol by volume which is less alcohol than orange juice, a ripe banana or sour dough bread
REUSABLE CUPS
Lactic Turkey Events tries to do our bit for the environment and we've been #paperplasticcupfree for our trail runs for years now.  We've sourced a 220ml foldable/crushable reusable cup as per below.
Thanks to IronOak Financial Services, everyone will get one of these free for their first event, to use at our events or any other event that is cupless!
If you lose your cup for some reason then you can purchase replacements for $4.  These can be purchased at registration on the day.
There will not be any paper/plastic cups at the aid stations throughout the day or at the finish line, so you will need to take this on the run with you to use.
OUR VOLUNTEERS
For this event we have a group from Pickleball Warkworth that are our volunteers/marshals in return for a donation.
Pickleball is a fun paddle sport enjoyed by millions of people worldwide. A cross between tennis, badminton and table tennis (or ping pong), pickleball is played on a badminton doubles-sized court using paddles and a hollow plastic ball with holes – also known as a wiffle ball. The net is slightly lower than a tennis net. Pickleball is fun, social and friendly. The rules are simple and the game is easy for beginners to learn, but can develop into a quick, fast-paced, competitive game for experienced players.  https://www.facebook.com/PickleballNewZealand/
DO YOUR BIT FOR KAURI DIEBACK
The idea of the Wild Auckland series is to introduce you to new parks and trails now that the Waitakere Ranges and increasingly more parks close due to Kauri Dieback.  The parks we take you to may not be closed but best practise dictates that we use the same principles of Kauri Dieback management in all regional parks.
We continue to work with the Auckland Council to ensure that we mitigate the risk of the event spreading Kauri dieback.  Through these measures and education of participants and supporters we ensure that we are using best practice to minimise the risk of spreading the disease that is affecting New Zealand's greatest and most majestic native trees.
The event also aims to help raise awareness of the Kauri dieback issue to the wider public.
Please ensure you read all the 

information on Kauri dieback here

 which outlines what the issue is and what you can do – whether part of the event or in your training.  Lets all help raise awareness of the issue!