EVENT 4 – ATIU CREEK REGIONAL PARK
The Atiu Creek Regional Park is a farm gifted to the Auckland Regional Council in 2005 by Jackie and Pierre Chatelanat who wanted to ensure that all New Zealanders could enjoy access to the Kaipara Harbour, and that the cultural and heritage values of the area would be protected. And what a treat they left for all of us!  It has sweeping views of the Kaipara Harbour, bush, wetlands, sandy beaches, and was home to a number of endangered animals.
You'll enjoy a mix of open farmland, gravel farm tracks, pine covered forestry trails, native bush, hills, some awesome views of the Kaipara Harbour and some hills!!
Here's a sneak look at the park and its terrain! In the order you'll see them during the courses.
DIRECTIONS
The event base is at Atiu Creek Regional Park.
Allow 1 hr 15 to 1 hr 20 to get there
From the main car park, take the metal road past the toilet block following the directional signs for the next 3.1 km to the campground.
Please drive slowly and be aware of runners and walkers
CARPOOLING
TIMETABLE
If you're looking at this on a mobile device you might need to swipe left to see the details of the table
| | Kids Dash (2-3km) | The Tour (7-10km) | The Discover (12-15km) | The Expedition (18-25km) | The ULTRA(50km) |
| --- | --- | --- | --- | --- | --- |
| Registration at the venue |  From 8am | From 8am | From 8am | From 8am | From 6am |
| Race Briefing | 11:45am | 10:15am | 9:45am | 8:45am | 6:45am |
| Start | 12noon | 10:30am | 10am | 9am | 7am |
| Prizegiving | 1pm | 1pm | 1pm | 1pm | 2:30pm |
EXPEDITION
Aid station at 7.5, 11 and 18km
ULTRA 50KM
Aid station at 6, 13.5, 17, 23.5,
28, 35.5, 40 and 46km
Courses will be clearly marked with course marking and marshals where necessary.
As a condition of our permit with Auckland Council, courses may be subject to change due to weather and ground conditions.
A link to each course is in the table above but below is a map which tries to show all courses.  Maybe click on the image to see a higher res version you can print out for peace of mind on the day!
COVID PROCEDURES
We are so lucky to be able to have events after the unusual times we've all experienced in the last few months. However, there are few things to be aware of as we adjust to our new normal at COVID-19 Alert Level 1.
If you or someone you are in close contact with have symptoms of cold or flu, are unwell or who are waiting on test results for COVID-19 you must stay away
If anyone (or if anyone close to you) has been overseas or in self isolation within the last two weeks prior to the event you must stay away
If you are an at-risk person or you live with or have regular contact with an at-risk person(s) then you must stay away
Participants must supply all their own water, food and other refreshments for the duration of the event. No aid stations will be available
The Ministry of Health requires all gatherings to have a system to record and retain the contact details of all people involved in or attending the gathering.  To ensure Lactic Turkey Events can comply with this, all participants must enter any event via our website at least 24 hours before the start. Spectators and non-participants will be required to register their attendance on the day also. This information will be available to the Ministry of Health for 4 weeks after the event.
There will be a contract tracing QR code poster to scan on arrival FOR ALL PARTICIPANTS AND SPECTATORS.  The government tracing app can be downloaded at https://tracing.covid19.govt.nz/
There will be a hand sanitizer stations at in various locations around the event base. Please use these as required.
CUT-OFFs FOR THE ULTRA
We want to get as many people to finish the ultra as possible but also can't have our marshals out there all day so will have cut-offs in place to ensure everyone is finished in 9 hours.  Therefore you may not start the last 22km loop after 12 noon (5hrs).
RACE NUMBERS
If you have a named race bib from the first couple of 2020 Wild Auckland Events events then:
Bring along this race bib/number, as we've allocated that number to you for the series.
If you've lost that bib, then please get in touch shaun@lacticturkey.co.nz so we can allocate a different number to you.
We will confirm what number we have allocated to you (if you're done a Wild Auckland this year) in the final details email due out Wednesday.
If you have a number from the past 2020 Wild Auckland events that you're using you still need to register on the morning so we know you are starting. 
ON COURSE REFRESHMENTS
Please ensure you have enough nutritional supplies and water for your needs.  Saying that, we will provide a water stop on the course at the distances indicated above for each course.  This water station will have water and jet planes!   These will be served to you due to COVID-19 restrictions.  Please be patient.
At the finish we will have water and Tailwind electrolyte drink.
Don't forget your reusable cup if you attended our first event. If this is your first Wild Auckland event then you'll get a cup for free when you arrive.
OFF COURSE REFRESHMENTS
The event base is quite far away from any shops or anything so we've got a coffee vendor coming but still working on a food truck to cater for you after the event!
So we have…..
CAMPING
Camping will be offered for free to all participants on the Saturday evening before the event.  We want to show you what facilities are available and encourage a whole weekend experience of the park and surrounding area rather than flitting in just for a quick run around and leaving again.
Please indicate during the entry process if you are planning to camp on the night of the event so we can monitor numbers.
Camp facilities are reasonably basic however there are toilets and drinking water available.
Subject to availability and conditions in the campgrounds.
If you didn't order camping during the entry process you can do so at our online store HERE.
COMPULSORY GEAR
For this series of events, due to the nature of the courses we do not insist on any compulsory gear.  However we recommend the longer course participants take the basics as it's good practice to carry this type of gear anytime you hit the trails!
We recommend the following: Whistle, wind and waterproof seam sealed jacket, thermal hat/Thir, at least 1 litre of fluid, a survival blanket, a mobile phone and a first aid kit.
You will also need your reusable cup as we will not have paper cups at aid stations – these are provided in your race pack.
RESULTS
Results should be available live on the day on our event website RESULTS PAGE HERE
PRIZEGIVING
We'll be handing smaller spot prizes out during the day randomly as people cross the finish line.
The main prizegiving for some token merit prizes (fastest male and female on each course) and major spot prizes will be at around 1pm.
PHOTOS
Photos4sale will be on the course taking photos on a PWYW (pay what you want) basis.  Go to photos4sale.co.nz and enter your bib number and all the photos taken of you will be displayed.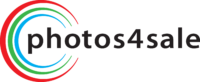 REUSABLE CUPS
Lactic Turkey Events tries to do our bit for the environment and we've been #paperplasticcupfree for our trail runs for two years now.  We've sourced a new type of 220ml foldable/crushable reusable cup as per below.
Thanks to IronOak Financial Services, everyone will get one of these free for their first event, to use at our events or any other event that is cupless!
If you lose your cup for some reason then you can purchase replacements for $4.  These can be purchased at registration on the day.
There will not be any paper/plastic cups at the aid stations throughout the day or at the finish line, so you will need to take this on the run with you to use.
DO YOUR BIT FOR KAURI DIEBACK
The idea of the Wild Auckland series is to introduce you to new parks and trails now that the Waitakere Ranges and increasingly more parks close due to Kauri Dieback.  The parks we take you to may not be closed but best practise dictates that we use the same principles of Kauri Dieback management in all regional parks.
We continue to work with the Auckland Council to ensure that we mitigate the risk of the event spreading Kauri dieback.  Through these measures and education of participants and supporters we ensure that we are using best practice to minimise the risk of spreading the disease that is affecting New Zealand's greatest and most majestic native trees.
The event also aims to help raise awareness of the Kauri dieback issue to the wider public.
Please ensure you read all the 

information on Kauri dieback here

 which outlines what the issue is and what you can do – whether part of the event or in your training.  Lets all help raise awareness of the issue!
The New Zealand College of Chiropractic
The New Zealand College of Chiropractic is excited to have a presence at the Wild Auckland Series! We'll be at each event supporting in any way we can. We are excited to explore the Auckland area together. We want to know how your training has been going, how your races have been and any future goals you may have! If you're curious to learn more about how chiropractic can play an integral role in achieving yourgoals, enhancing your performance, and improving your overall health and wellbeing come to our tent and have a chat with us. We look forward to seeing you all there!